Description

Tattu R-Line 1550mAh 95C 4S1P lipo battery pack is voted as official battery used in MultiGP 2017. R-Line is a brand new product line specifically designed for professional FPV racing competitions. It's the selling version of Toppilot batteries. It's also a subsidiary of the Tattu brand. It's got higher capacity, lower internal resistance and lower landing temperatures. They are more powerful than any graphine battery. Generally, R-Line batteries have the same specs as our popular Toppilot batteries. There are different R-Line versions for the needs of different FPV racing competitions. 
 Features:
high quality, reliable power
stable automatic stacking technology enables single cell capacities of 1550mAh
higher capacity than comparable size packs
very high C rate. Designed for professional FPV racing
no memory effect
Local after-sales service(located in Dublin, CA)
Specifications:
Minimum Capacity: 1550mAh
Configuration: 4S1P / 14.8V / 4 Cells
Discharge Rate: 95C
Max Burst discharge Rate: 190C
Net Weight(±20g): 192.6g
Dimensions: 72mm Length x 35mm Width x 36mm Height
Charge Plug: JST-XH
Discharge Plug: XT60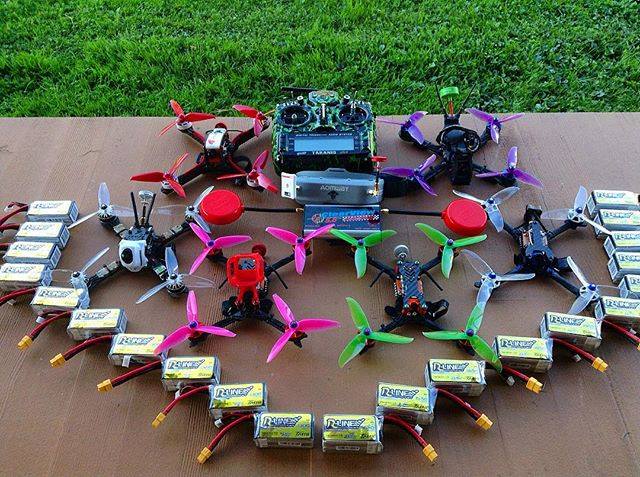 Compatible with:
Tattu R-Line 1550mah 4S 95C Lipo Battery is best suitable for Nemesis 240 Mini, Skylark M4-FPV250, Mini Shredder 200, INDY250 PLUS, HOVERSHIP MHQ2(270), ZMR 250, Emax Nighthawk 250, Mini H, QAV250, QAV180/210, Danaus, Vortex 285, FLIP FPV FRAME, MOJO 280, drone and FPV quadcopters etc.
 If this battery doesn't fit you, you can check our other FPV Lipo batteries and drone Lipo batteries.
WARNING: This product can expose you to chemicals including nickel, which is known to the State of California to cause cancer and birth defects or other reproductive harm. For more information, go to www.P65Warnings.ca.gov.