Description
INTRODUCTION
Mini Owl is one of the smallest 88mm brushless FPV quadcopter frame with integrated 1.88 inch propeller protection, designed to be safe indoor and outdoor proximity flier with support of wide variety of equipment and great mounting options.
FEATURES
Integrated propeller and equipment protection
Ability to mount motors facing up or down
Ability to use dp03 7500kv or 1104/5 motors
It can be used with Upgraded Hubsan 3-blade propellers or with shortened to 1.88 inch RX2535 4-blade propellers
Ability to use virtually any VTX and to mount it on top or bottom plate
Ability to mount battery on top or bottom
Many mounting holes which help to keep all wires together for the clean and beautiful build
Mounting holes for popular flight controllers like Naze32, CC3D and other boards that use 30.5mm distance between holes
DESIGN CONSIDERATIONS
Mini Owl Frame consists of two plates with the same pattern of mounting holes to allow flexibility of the choice of where you want to mount your equipment. It allows you to mount motors facing up or facing down, to mount VTX on the top or bottom plate, it really depends on your imagination and allows you to create uniquely looking quadcopter.
Mini Owl Frame has many mounting holes which allow you to tie all the wires together, so they won't stand in the way of propeller and make your build look clean and beautiful.
Mini Owl Frame uses optimal amount of material to be as light, as small and as strong as possible.
It is designed with ultimate flexibility in mind!
WHY DO YOU NEED IT?
Easiest way to learn FPV without worrying too much
To be sure that you won't hurt anybody with propellers, as they can cause pretty serious injuries
To be able to fly inside of the house without damaging furniture
Ability to fly through very tight spaces, like between your couch and the wall
To protect quadcopter equipment and save money on propellers, because everything is deep inside of the cage
It is designed around easily accessible and affordable equipment and helps to save you money
VIDEOS
Buy more and save
from 5 pcs.
from 10 pcs.

USD $

29.00

USD $

27.55

USD $

29.00

USD $

26.97
SPECIFICATIONS
88mm motor to motor distance
Weight of two plates: 23g
10 x 20mm aluminum standoffs or 25mm custom ABS standoffs
Approximate AUW is 110g without battery
20mm aluminum standoffs on the scale: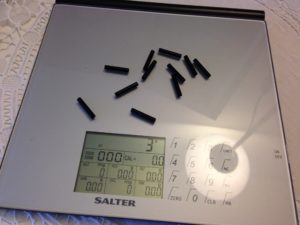 RECOMMENDED PARTS
1105 6500kv motors installed on the top plate facing down
XM10a ESCs
RX2535 props cut down to 1.88 inch, with our prop cutter
Flight controller of your choice
450mah to 610mah 3S battery with 65C discharge rating
I've also designed prop cutter for RX2535, which works as an adapter for your dremel and helps you to effortlessly produce propellers which will work great with Mini Owl from RX2535 props just in few minutes.