Description
Box Quantity:
60pcs/box
These 850mah 4S lipo batteries deliver full capacity and discharge rate. It is very compact in size and very light in weight. Works perfect with your Multirotor FPV from size 100 to 180. The 75C high C rate gives you enough power under load.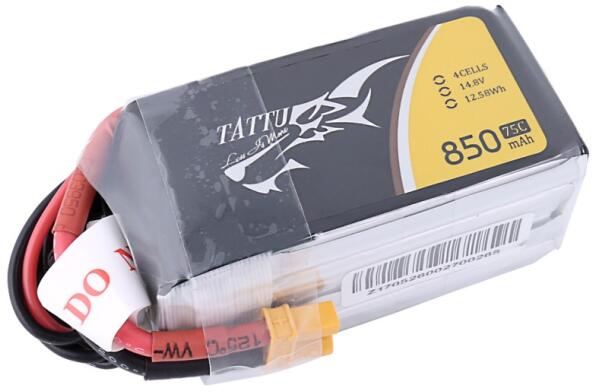 Tattu 850mAh 4S Battery Features:
– Remarkable stacking technology enables single cell capacities of 850mAh.
– High discharge performance and high energy density.
– Superior Japan and Korea Lithium Polymer raw materials.
– Local after-sales service(located in Dublin, CA)
Tattu 850mAh 4S Battery Specifications:
– Minimum Capacity: 850mAh
– Configuration: 4S1P / 14.8V / 4Cell
– Discharge Rate: 75C
– Max Burst discharge Rate: 150C
– Net Weight(±20g): 103
– Dimensions: 61mm x 30.5mm x 30.5mm (L x W x H)
– Charge Plug: JST-XHR-5P
– Discharge Plug: XT-30
Tattu 850mAh 4S Battery Application
Tattu 850mAh 4S Battery Designed for Multirotor FPV from size 100 to 180, such as Owl racing quadcopter.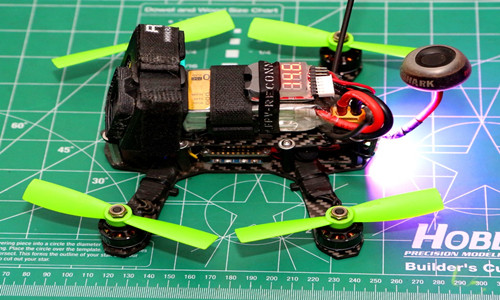 WARNING: This product can expose you to chemicals including nickel, which is known to the State of California to cause cancer and birth defects or other reproductive harm. For more information, go to www.P65Warnings.ca.gov.