Description
Frame weight
Beefcake 3 inch is only 37g for the level of components protection it offers and it is designed to work well with RunCam Split Mini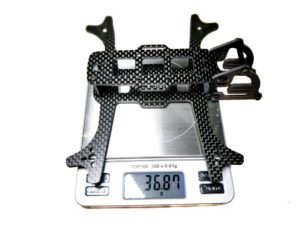 Excellent HD FPV image with 1080p DVR camera
RunCam Split Mini offers excellent (GoPro like) FPV picture and 1080p DVR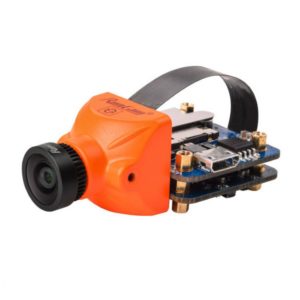 Great for 1407-1507 motors
BrotherHobby Tornado T1 1407 3600kv are the excellent choice to experience a lot of power with this FPV frame.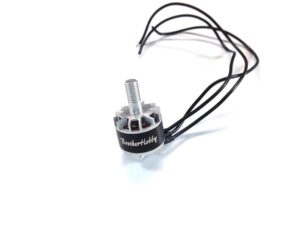 Wide selection of the batteries
There is a true flexibility of which batteries you can use. You can use 3-4s for high performance flying. Any capacity from 450mah to 1050mah will work as well and it will just affect your flight time.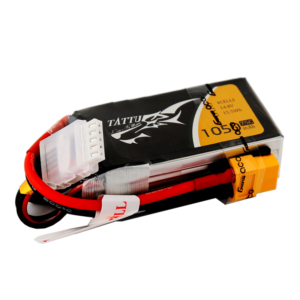 Please check our great selection of high quality FPV batteries
Features
Build it either with base plate on top or bottom (at least 3 possible configurations for your likings)
3mm thick base plate
2mm thick all other plates
Very durable with good CF alignment and reinforced arms
Full frame assembly is only 37gram (with hardware)
Minimal hardware required
Easy to assemble
Excellent (like a tank) motors, electronics and camera protection
Easy access to all the components
Ability to use 11xx-15xx motors (9-12mm m2 mounts)
Supports up to 3″ propellers
Supports up to 2pcs of 20mm tall 20×20mm stacks (FC, ESC and so on)
Supports up to 20mm wide FPV CCD and CMOS Cameras
Ability to install camera at many different angles as well as position it vertically
Excellent choice for RunCam Split Mini
Videos
Package includes
Base plate – 1pc
Top plate – 1pc
Camera protection plates – 2pcs
m2 20mm standoffs – 6pcs
m2 6mm screws – 12pcs
Buy more and save
from 5 pcs.
from 10 pcs.

USD $

38.50

USD $

36.58

USD $

38.50

USD $

35.81
Disclaimer
This listing is for prototype, which does not include hardware and does not offer Lifetime warranty, although we believe that you will highly unlikely ever break it.