FlexRC Mini Core is a great solution when you want to use powerful motors on your FPV racing drone and you want to save as much weight as possible, because as we all know weight is the key for the best performance and longest flight times of your FPV racing quadcopter.
Assembly of FlexRC Mini Core is very simple and straight forward and only requires a few steps.
Package contents
Your Kit includes the following parts:
Now we can start building it…
Install Flight Controller to 45 degrees carbon fiber adapter
Use longer screw and check that it has enough of thread left to install nuts from both sides of FC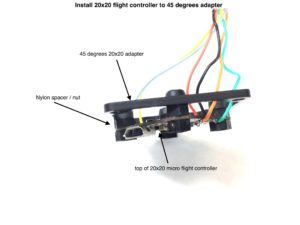 Solder power wires to Flight Controller
ESC has built in BEC which is better than the one on Flight Controller so we will solder RED wire to +5V pad and BLACK wire to GND pad.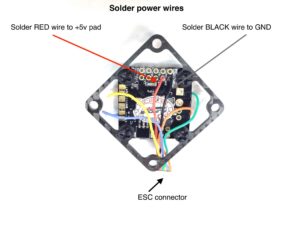 Solder signal wires to Flight Controller
Solder signal wires as on the following picture, this wiring has been tested for the regular puller configuration.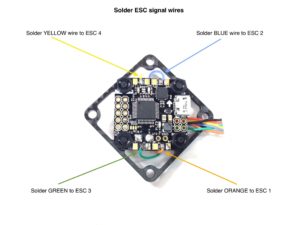 Resolder ESC power cable to face inwards
Because in most FlexRC frame full size 4 in 1 ESC is installed at 45 degree angle, it is better to resolder power cables to avoid possible space conflict with propellers.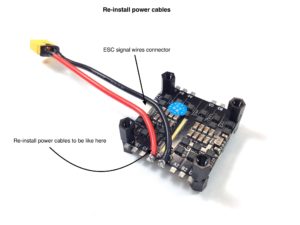 Install spacers to ESC
Standoffs might have longer than screw than necessary, so cut them a little bit to allow more space for the mounting screws which will go from the other side of the spacer.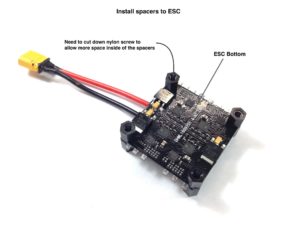 Put it all together
Use nylon screws to screw FC to ESC and insert signal wires plug into ESC.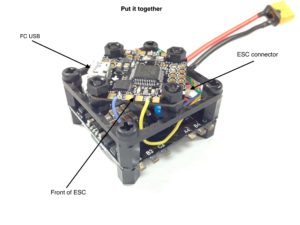 Solder battery connector
Solder XT30 or your other favorite battery connector.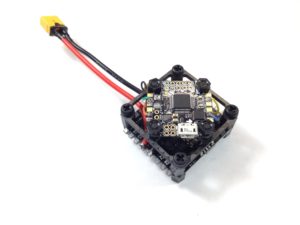 Video
You can also check the following video of how to build FlexRC Mini Core