You might be reading the title and thinking the Pico isn't a freestyle quad, that's more for 5 inch quads and in a sense your correct but I wanted to share how my Pico has evolved from it arriving from Flex RC to now.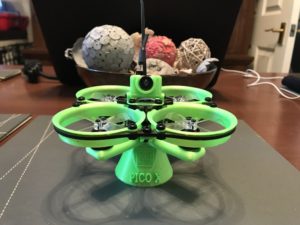 Initially I wanted the Pico as a house flyer in those depressing months of winter when flying your main rigs is a little bit and miss, the Pico arrived as expected and was quickly assembled, flashed and flying within a couple of hours, as a house flyer it was amazing with the bumper and ducts on and for a while that was it's main duties, I had flown round the garden and was pretty decent and good fun but all the time didn't satisfy my needs as a 5 inch freestyle pilot.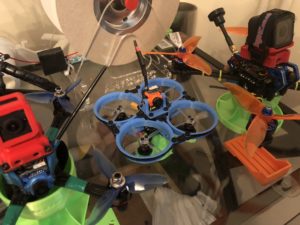 Early this year I had some time one afternoon when the weather was fair and thought, I wonder what this flys like in Acro mode (previously just flown in horizon indoors) it was not a pleasant experience, flyable but challenging, I then proceeded to remove the carbon bumper and ducts and it literally was like flying a whole new quad, the possibilities where endless, for last 2-3 months that is how I fly it now, full acro (like my 5 inch quads) whizzing round the garden and cul de sac whilst doing split S moves, power loops, rolls and much more.
How you might think has this helped me flying a 5 inch model, really it boils down to close proximity and eyeing up gaps, despite the size difference and flight characteristics the Pico has massively improved my muscle memory, reactions, confidence and skill that transfer very well on 5 inch rigs, I now fly my 5 inch super low and through gaps with ease, yes it doesn't always go to plan but I can see a clear progression in my skill level since flying the Pico the way I do now and after coming home from work, eating tea and all the usual home bits and pieces I don't always have time in the weekday to take the 5 inch out but no matter what I can always rely on the Pico to get that FPV Freestyle fix and on the weekends it's normally with my other quads ready to do some close proximity when I'm out and about.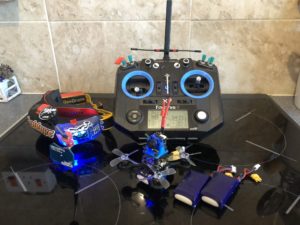 I really couldn't imagine not having the Pico now, it's durability, performance and speed for such a small quad is amazing, yes I have broke things from 2 Runcam Micro's to VTX's to motors but it's always up and running and ready for action when I need it, hell I even take it on holiday. So if your thinking why do I need a Pico when all I want to do is fly 5 inch, please think again it might be best FPV purchase you ever make.
Jason (JOS FPV)