The Betaflight Configurator is a Google Chrome App and is available for free from the Chrome store.  Install Chrome on your PC if you don't already have it.  Head to the Chrome Store at https://chrome.google.com/webstore.
In the search bar in the upper left corner, type "betaflight" and hit Enter.  "Betaflight – Configurator" should be your first choice.  Click it to install the app.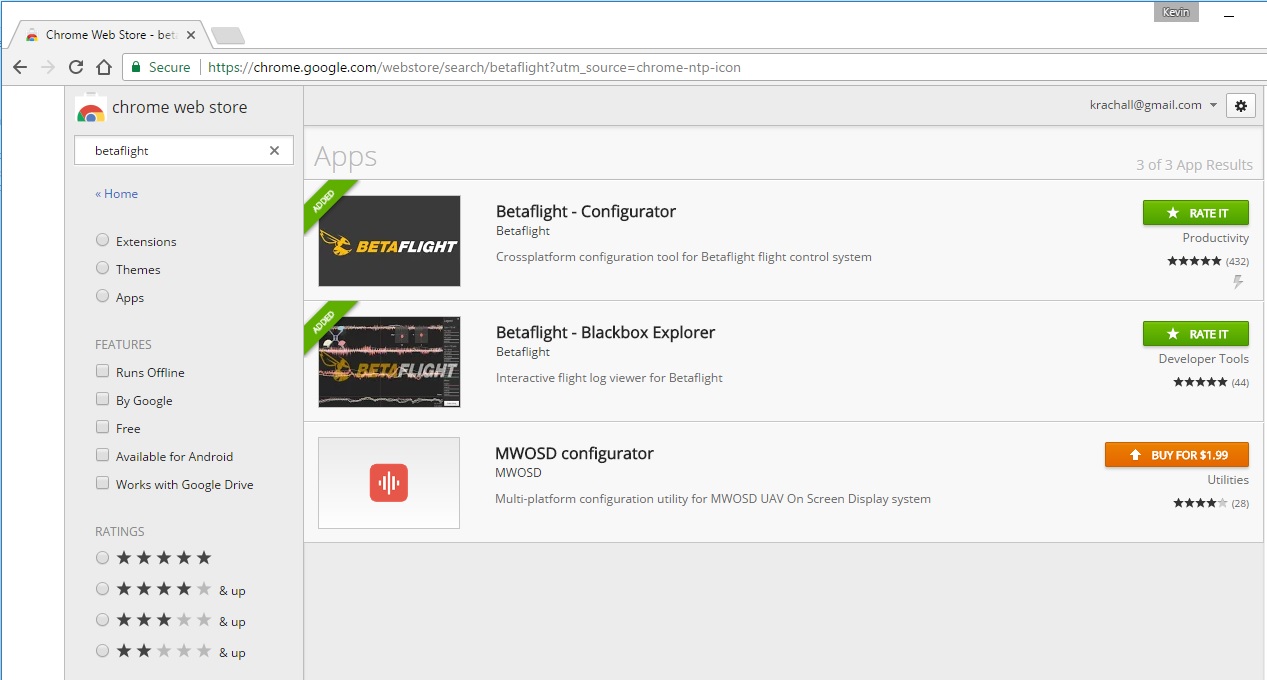 Once the app is installed, click the Apps icon on the left side of the Chrome bookmarks bar and then click the Betaflight icon to launch the configurator and begin on the welcome page.