Note:  If you selected any of the DShot ESC protocols or BRUSHED protocol in Step 6a, you can skip ESC calibration and move to checking motor directions below.  Any other protocol requires ESC calibration.
Click the Motors tab in the left margin of the Betaflight configurator.  This tab allows you to calibrate your ESCs and check motor performance from within the configurator.  As always, REMOVE YOUR PROPS BEFORE PLUGGING IN A BATTERY!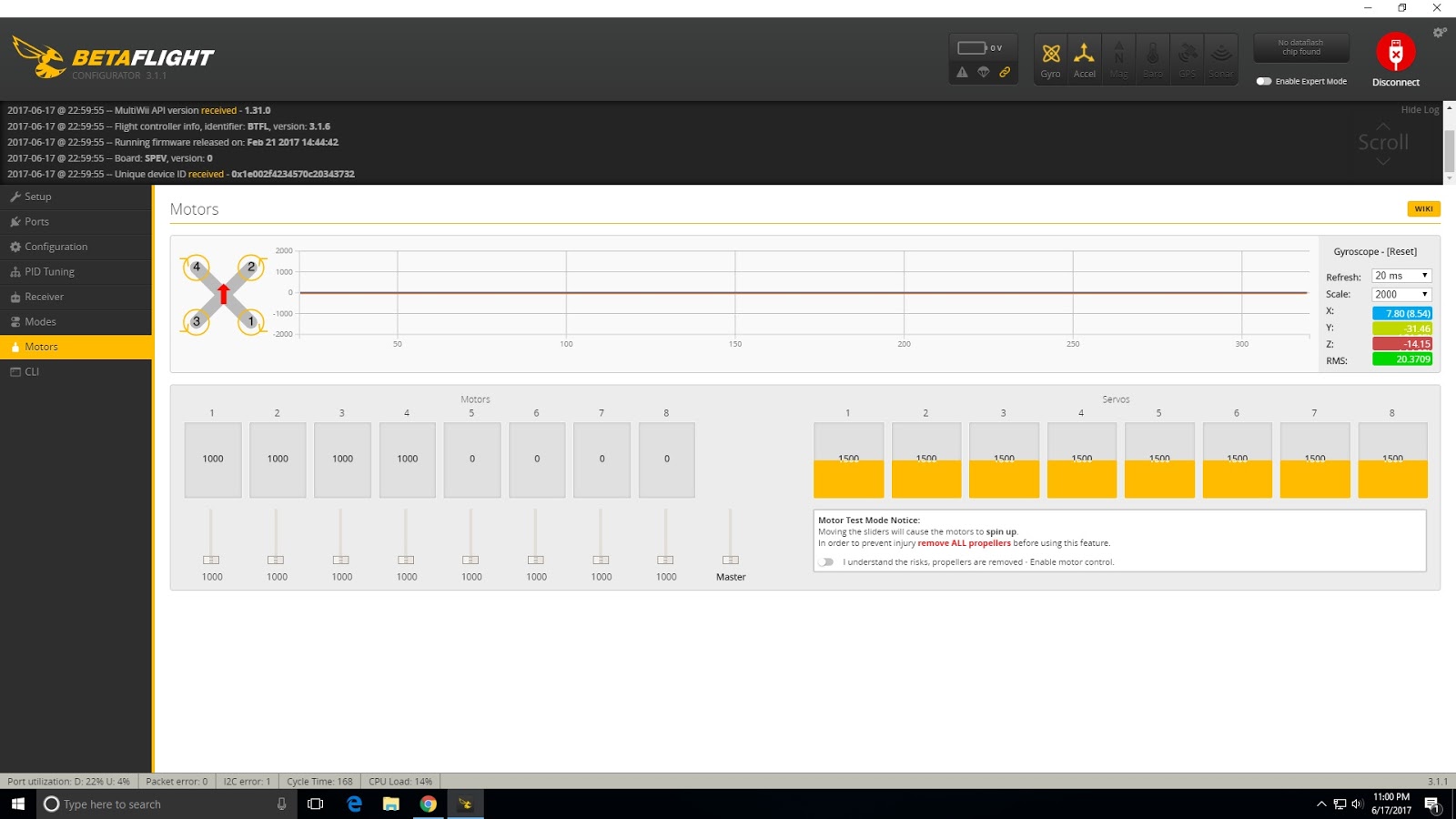 With the props off and the quad connected to the Betaflight configurator, ensure a battery is NOT plugged in.  On the right side of the Motors window, find the check box confirming the props are off and click it to confirm.  Identify the master motor slider and raise it to the maximum position.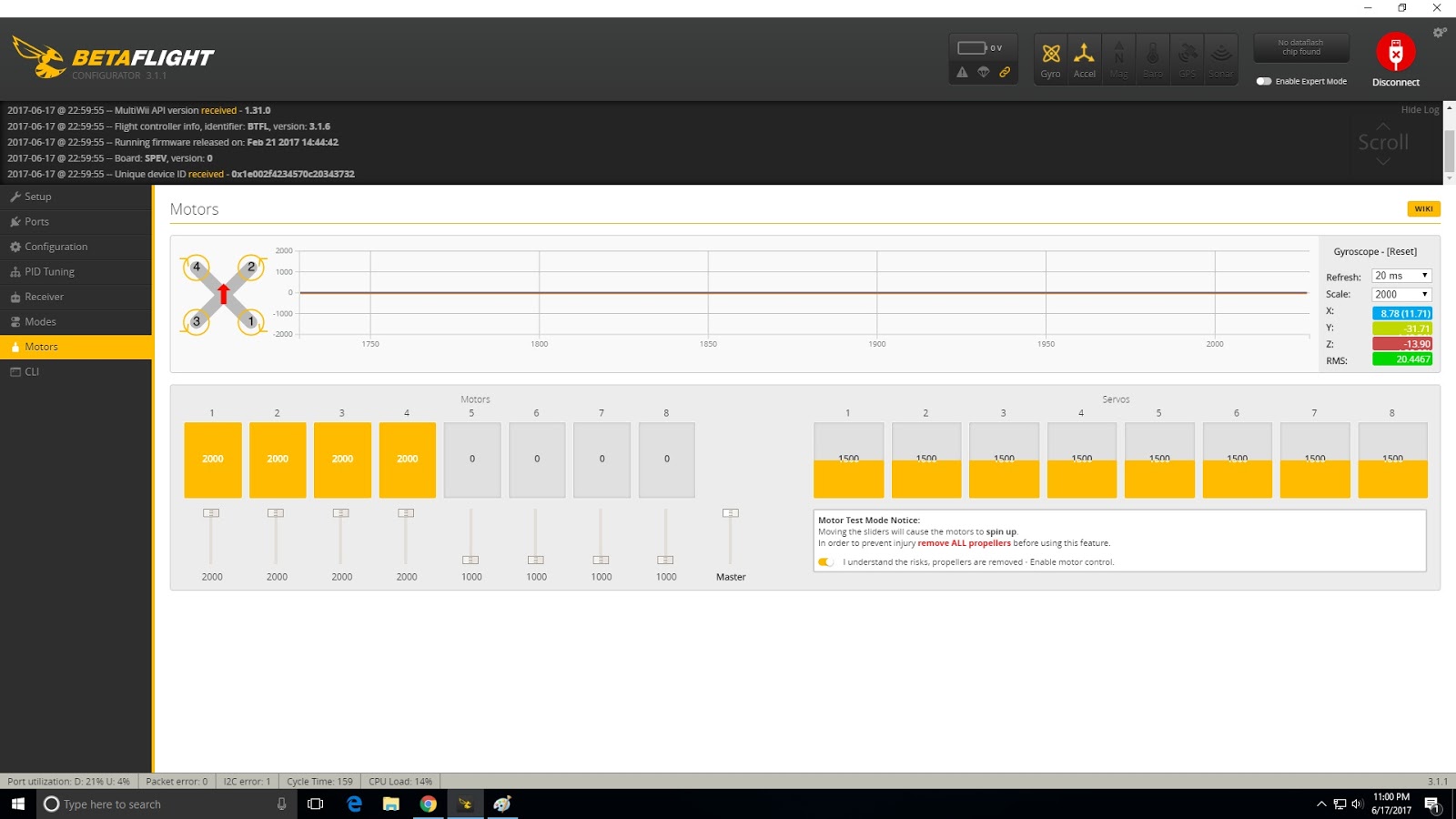 With the motor slider in the maximum position, plug in a battery.  You will hear a long series of musical tones indicating the ESCs are being calibrated.  When the tones finish, lower the slider to the minimum.  You will hear another series of musical tones.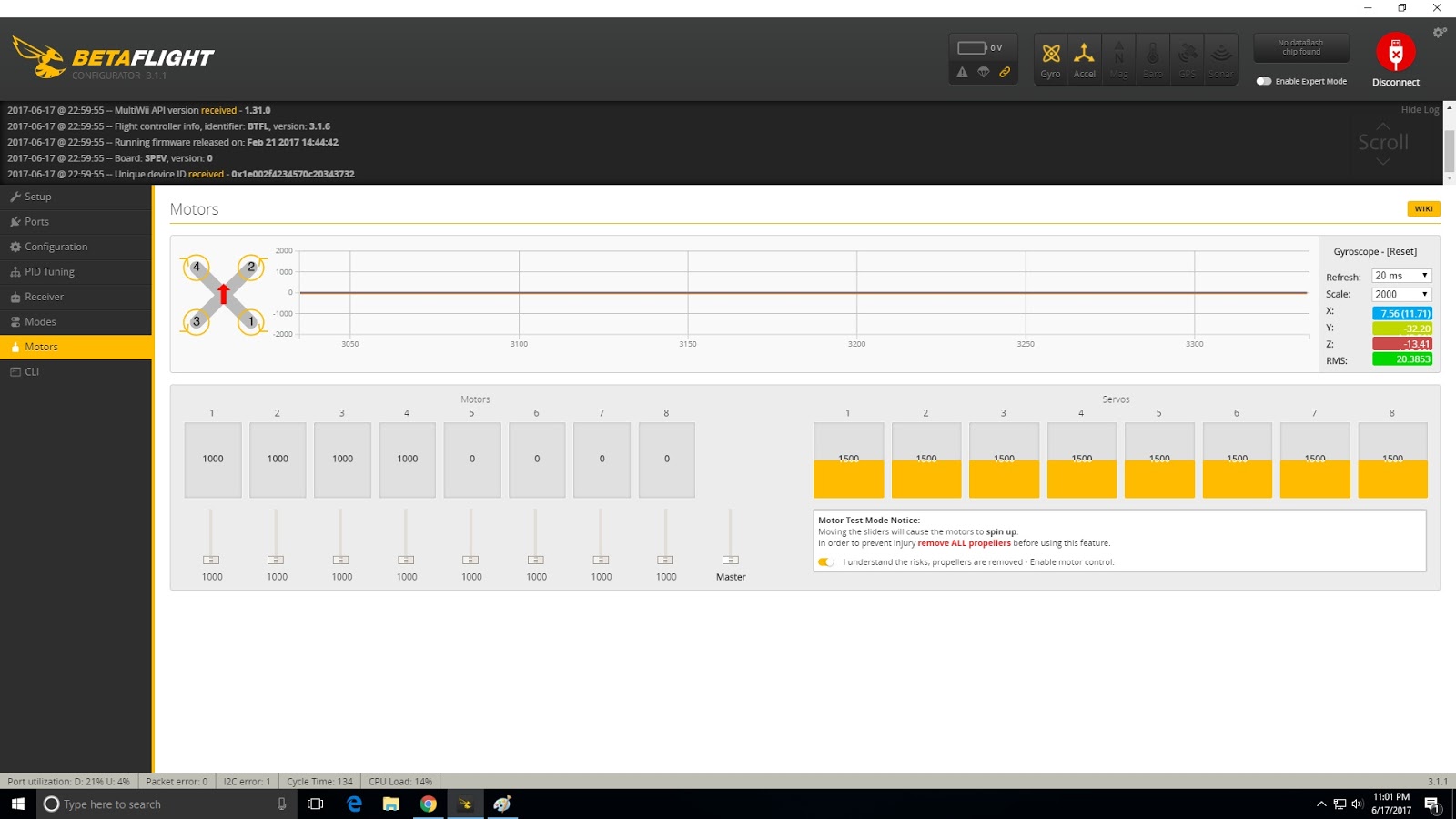 When they are finished, unplug the battery.  Your ESCs are now calibrated.  
For clarity, the simplified steps for motor calibration are as follows:
Remove props.

Click button acknowledging props are removed.

Slide Master motor slider all the way to the top

Plug in Lipo.

Wait for tones to finish.

Lower slider all the way to the bottom.

Wait for tones to finish.

Unplug Lipo.