Quite a few flight controllers are shipping with Betaflight firmware already installed. That's fantastic for a new user as it eliminates the need to flash the firmware. With the Betaflight Configurator open, plug in a USB cable to the flight controller.  Ensure you are using a USB cable that is capable of data transfer as some are only designed as charging cables.  Using an incorrect or low quality USB cable is common cause for connection problems.
With the flight controller connected to the PC, look in the upper right hand corner of the Betaflight configurator and note the large yellow CONNECT button and the two drop down menus to the left of the button.  The upper drop down will display a com port, such as COM1.  Click the drop down and note which ports are available.  You should see at least one com port (COM2, COM7, COM11, etc.) and MANUAL SELECTION.  Select any available com port (typically any port except COM1) and click the CONNECT button.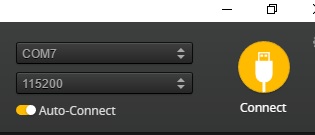 Betaflight should begin communicating with your flight controller and you should see several messages in the log window above the welcome screen. The menu tabs (Setup, Ports, Configuration, etc.) will appear on the left column and you will automatically be taken to the Setup tab where you will see a large 3D model of your quadcopter.  Also note the CONNECT button has changed to a red DISCONNECT button.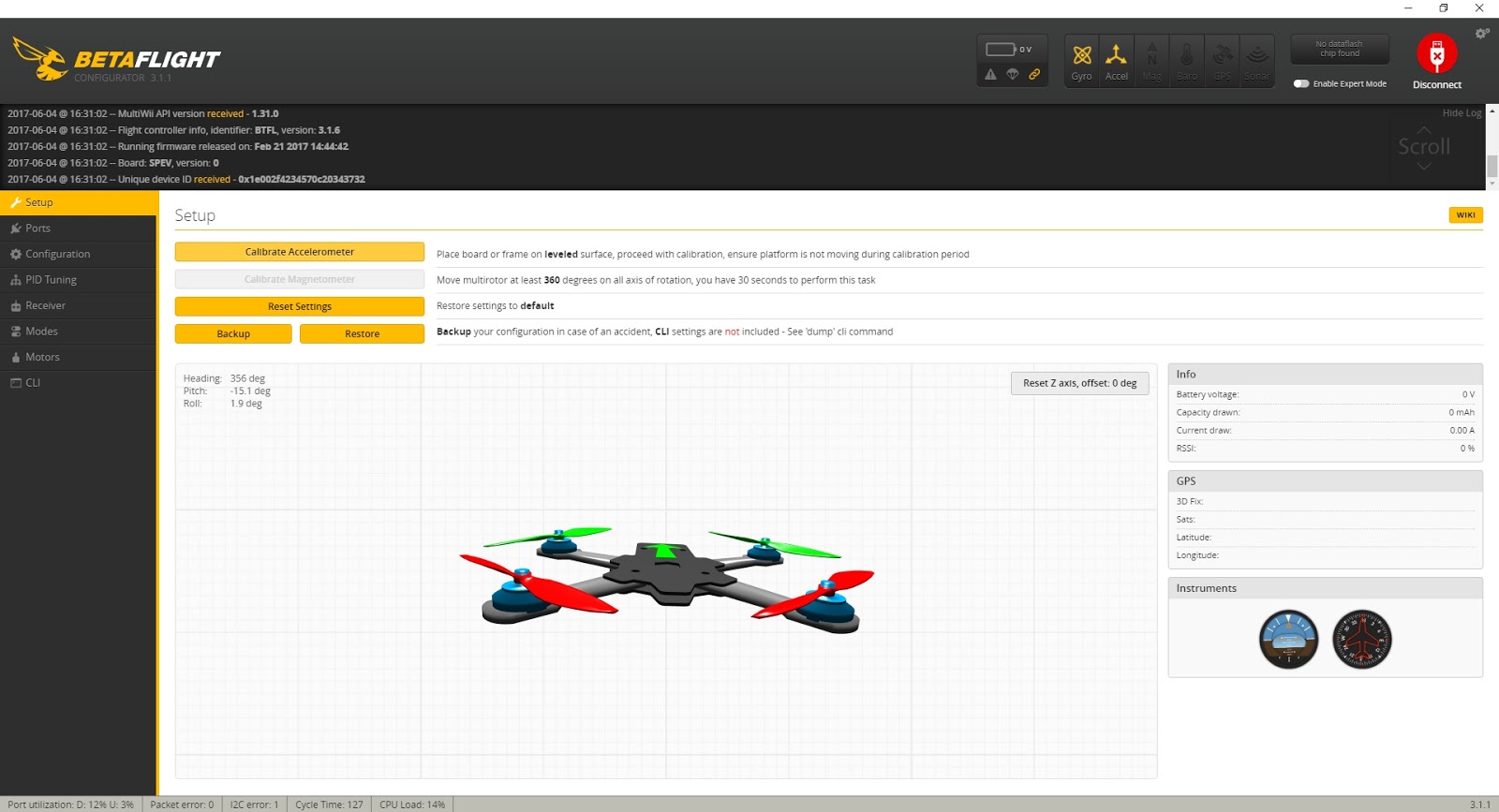 If Betaflight could not connect to your flight controller and you are still at the welcome page (and the CONNECT button is still yellow), one of several things could be wrong.
The connection stalled.  Simply click the CONNECT button again.

The CP210x and STM32 drivers are not properly installed.  Follow the instructions in Step 2 and reinstall the drivers.

Betaflight is not installed on your flight controller.  In this case, you will have to refer to the specific firmware flashing instructions for your flight controller and flash Betaflight. Note that this isn't common as most flight controllers come with firmware pre-installed.

There is a problem with the USB cable.  Try another.

You selected an inactive com port.  Select another and click the CONNECT button again.

Finally, try closing Chrome and all other Chrome apps except Betaflight.