FlexRC Core is an incredible piece of electronics which uses best components available on the market and offers light all in one solution for you racing drone and easiest building experience.
It includes:
– All in One F3 Flight Controller with integrated 200mW VTX, OSD and blackbox
– BusyBee2 4 in 1 20A ESC
– Pololu 5V, 1A
– SMA Antenna pigtail
– Set of mounting hardware
Install Pololu on top of the Flight Controller
After everything is soldered, it is recommended to cut of excess of pins.
The result will look like this: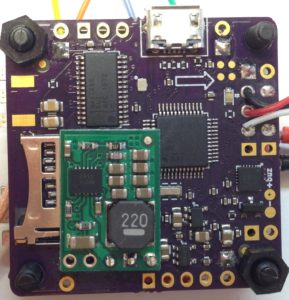 ** Please note that Pololu comes with 5pin connector and you will need to pull out two unused pins
Prepare SMA antenna pigtail
Remove enough insulation to have antenna wire exposed and shield exposed, then melt a lot of soldered on the shield and antenna wire.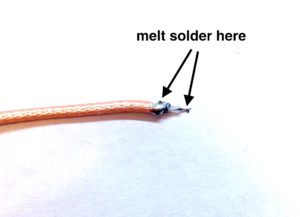 Solder antenna to the bottom side of FC
Make sure that antenna cable is facing LEFT and you solder entire shield to the pad, so it will be strong.
It is also recommended to use hot glue to reinforce the connection.
Install signal wires and power wires
First remove BLACK and RED wires from ESC harness and then reuse them to connect power from ESC to FC and connect signal wires like on the picture:
Notice that it looks like we are routing ESC wires to the wrong locations on the Sirin board. Trust the picture – this will simplify how motors are soldered to the 4-in-1 board later. If you have already decided to orient the 4-in-1 board in a certain specific manner, feel free to connect the ESC wires to the "appropriate" connections on the Sirin board.
Connect receiver to UART3
Screw two boards together with provided hardware
Please put silicone washers under flight controller to prevent issues caused by vibrations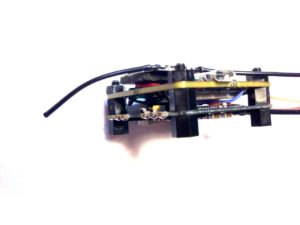 ESC pads orientation
Firmware
Latest Owl kits have SirinFPV board already flashed with with Betaflight 3.0.1 firmware which supports DSMX receiver binding.
But in case you need to re-flash it and restore recommended settings, here are the links to files:
To restore settings from the dump, please open CLI tab in betaflight configurator and copy/paste contents of the file with CLI settings.
Ready to use!
Now this beauty is ready to be installed into your racing drone and check out how light it is: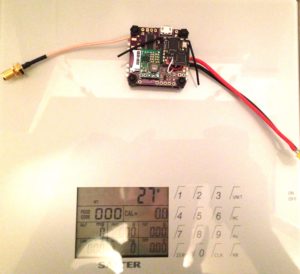 FlexRC Core is perfect for Owl racing drone and any other micro racing drone!